Used Car Auto Loans
in Cedarville, IL
When it comes to securing a great deal on a used car finance option, J.H. Barkau and Sons is the name to trust in Illinois. We have used car dealerships in Cedarville and Freeport, and our financial experts are dedicated to unraveling the intricacies of used car financing and ensuring that your car-buying journey is as smooth as possible. We have a team of experienced finance consultants ready to offer you flexible financing solutions and competitive auto loan interest rates, tailored specifically to your budget and lifestyle.
Perhaps you're interested in a Chevrolet Silverado 1500 pickup, a Honda Civic Sedan or a vehicle from another brand? Our sales team is here to help you find your perfect used car and engineer a financing plan that aligns with your budget. Step up your game with our extensive selection of pre-owned cars today!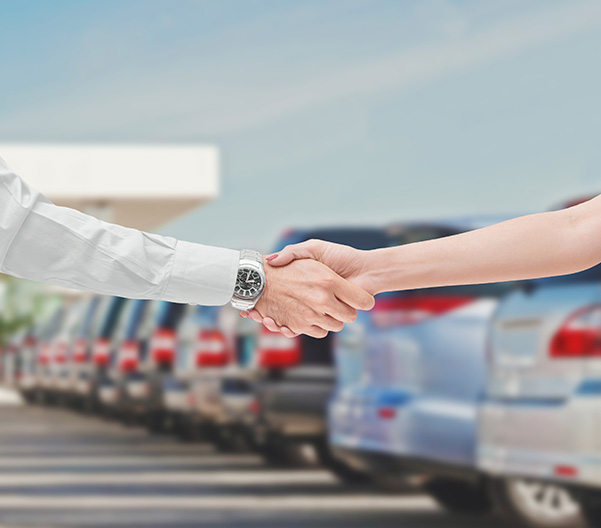 What to Expect for Used Car Loan Rates
Auto loan interest rates can fluctuate based on several factors, including your credit score, the car's cost, and its model year. Typically, a lower interest rate is preferable as it results in lower monthly payments. However, the loan duration is also an essential aspect. A shorter term may cause higher monthly payments but will accrue less interest over the life of the loan. At J.H. Barkau and Sons, we dedicate our efforts to secure favorable interest rates that suit your needs and lifestyle.
Do you have poor credit and are unsure if you can qualify for an auto loan? We've got you covered. Feel free to ask about our subprime financing options and learn how you can get approved for a car loan, even with bad credit.
How Does Inflation Affect Car Loans?
Inflation impacts auto loans by affecting the overall interest rates in the market. As inflation rises, interest rates do too, which can result in more expensive car loans. At our Cedarville used car dealership, we strive to provide competitive interest rates on used car financing options, making it easier for you to finance a pre-owned car, even during periods of inflation.
Used Car Financing in Illinois
On the hunt for a reliable and affordable used car? Pay us a visit at J.H. Barkau and Sons! From SUVs to sedans, we have a range of options to match your tastes and budget needs. Our finance team is standing by to clarify any questions you may have on used car loan rates and will help you apply for an auto loan. Your dream car is merely a visit away!